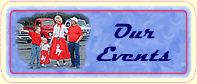 The Apple City Street Rodders club was formed in late 1989.
We invite you to be a member or to come out and enjoy our
Car Shows and Cruise Ins. Enjoy browsing our site
and check back often to view photos from past events
and read news of our upcoming events!
Join us for our next Cruise In on Saturday, July 22 from 4:00 - 9:00 PM
Our next Cruise In will be a Benefit Cruise In for Pat Fox. Pat is an active member of the Apple City Street Rodders and has been diagnosed with CLL, Chronic Lymphocytic Leukemia and Invasive Fungal Sinusitis.
Click here for more information about this
Benefit Cruise In.
Cruise Ins are held during the 'warm weather months'
from 4:00 pm - 10:00 pm
Location:
Scotty's Hometown Grill, Hwy 16 South - Taylorsville
CLICK FOR 2017 Cruise In Schedule
For more information contact:
Roy Bentley at 828-632-1695 or 828-244-1842
Jerry Ray Fox at 828-495-8700.
Email us for more information.
Admission is FREE!
We would love to hear your suggestions and comments. Perhaps you have attended one of our Cruise Ins or Car Shows and saw one of your favorite cars that took you back to those "Happy Days".
Our 2017 Classic Car & Truck Show
was a huge sucess!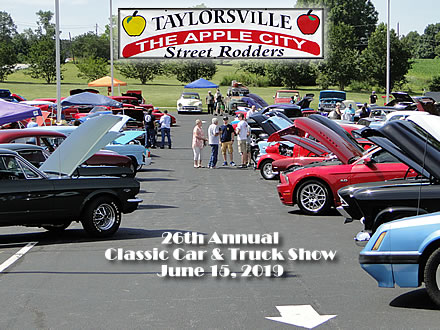 CLICK TO VIEW
2017 CLASSIC CAR & TRUCK SLIDESHOW

CHECK BACK TO SEE THE
2017 CLASSIC CAR SHOW AWARD WINNERS


Hot Rods, Street Rods, Muscle Cars, Street Machines, Antiques, Originals, Pro-Street, 4 x 4's, Mini-Trucks, Full Size, Motorcycles, Tractors

Classic Car & Truck Show Awards for "Best of Show", "People's Choice", Ladies' Choice, "Farthest Distance", Best Club Participation", "Hard Luck"

Dash Plaques to the First 200 Entries Cash Drawings for Pre-Registration & Day of Show Registration


Click for a print out of our Car Show Flyer
& Registration Form with all the details!
If you have interest in learning more about our club, we welcome you to our next meeting of the
Apple City Street Rodders.
Meeting Date:
June 17, 2017
Meeting Time:
6:30 pm
Meeting Location:
Sulphur Springs Baptist Church
Family Life Center
For more information contact
our club officers or club members.
President
Roy Bentley - Email
Vice President
Jerry Ray Fox
Secretary
Martha Bentley - Email
Treasurer
Paulette Goins
Click for a print out of our Membership Application.